Fire
Manage your fire protection systems compliance program like never before
See everything in one place
Effortlessly manage all of your jurisdictions buildings fire protection systems from one simple to use dashboard. No more emailed, faxed, or hand delivered reports. No more time-consuming review of reports that are hand written and in different formats. Say goodbye to scanning in reports to your database or spending countless hours doing data entry. The Compliance Engine delivers fire protection system compliance to the most advanced data-driven departments in the country!
We stay on top of things for you
Over 50% of all fire protection systems go untested and maintained annually.  When a property is past due for a fire protection system test or they have deficiencies that have not been repaired, let our team track down the paperwork and help you reach your compliance goals!
Our proprietary processes and technology are proven to increase the number of fire protection systems being testing and repaired by as much as 72% in jurisdictions utilizing The Compliance Engine.
Know Where You Stand, And How You Can Improve
With powerful analytics. You will finally know what fire protection systems are installed at your buildings, which will work when called upon and those that haven't been tested or are in need of repair. The Compliance Engine allows you to navigate the compliance challenges associated with trying to gain testing compliance on all the fire protection systems installed at your jurisdictions buildings.
Say Goodbye To Mailing Your Own Reminder Notifications
All your properties will be notified by our team when they have a fire protection system due for testing, past due for testing or deficiencies on the system in need of repair. Properties are notified by email, mail and phone. We will use your approved letterhead and verbiage to distribute mailings and make follow-up calls. Let our team help you ensure fire protection systems will work when called upon.
Our notification service has proven to increase fire protection system inspection, testing & repair activity in jurisdictions that utilize our technology and services!
We all need great partners
Since 2013, The Western Fire Chiefs have been a strategic partner with BRYCER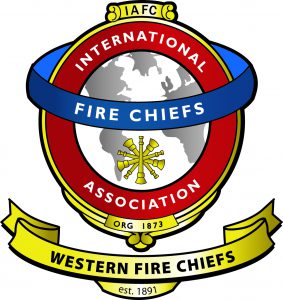 "In light of the greater demands for all of us to do more for life safety with fewer resources, we, of the Western Fire Chiefs Association, are confident this innovative service, which is zero cost to AHJs, will revolutionize your approach to code compliance and risk reduction."
– Jeffery D. Johnson, CEO, Western Fire Chiefs Association